Privacy policy
This privacy policy is designed to serve those who are concerned about how their personal information is used on the Internet.Personal data, as defined by the Personal Data Protection Act, are data that can be used independently or with other personal identification, contact or finding information, or to identify an individual. Please read our Privacy Policy carefully to understand how we collect, use, protect or otherwise process your personal information on our website.
WHAT PERSONAL DATA WE ASSUME FROM VISITORS TO OUR WEB SITES?
When signing up for a newsletter, we store your email address and the name you are registered with, which does not necessarily correspond to your real name. We do not respond to incorrectly entered information such as wrong e-mail address or incorrectly entered name.
WHEN WE CONFIRM THE DATA?
We collect information when signing up for a newsletter.
HOW DO WE USE YOUR DATA?
Your information we collect when signing up for a newsletter and viewing the page is used for the following purposes:
for delivery of the service information that you have been subjected to
for site visit analytics
HOW CAN YOU TRY TO BRING YOUR DATA?
at the bottom of the received e-mail notification there is a login link or send an e-mail message from the address you registered to the email system listed at the bottom of the page and ask for deletion
HOW TO PROVIDE DATA ON VISITORS?
Our websites are regularly monitored to avoid security leaks and known system vulnerabilities to make your visit as safe as possible. We regularly use malware scanning and we comply with the PCI-DSS standard. Your personal information is kept behind a secured network and is only available to a limited number of persons who have special rights to access such systems and are obliged to keep information secret. Each of your communications according to our site is secured with an advanced SSL certificate with 256 bit encryption. You can check your connection security in SSL Checker
DO WE USE COOKIES?
That. Columns are small files that a site or its service provider transfers to your computer's hard drive via the web browser (if you allow it), which allows the page system or service provider to recognize your browser and keep and remember certain information. They are also used to help us understand your preferences based on your previous or current activity on the site, which allows us to provide you with better services. Cookies are also used to help collect comprehensive traffic information on your site and to interact, all in order to offer you better user experience and tools in the future. Note: Our system does not allow any authentication of the actual user using cookies. We use cookies for:
understanding and saving user settings for future visits,
collecting comprehensive traffic information and interactions on the site to provide better user experience and tools in the future.
We can also use trusted third-party services to track this information in our needs. You can choose to alert your computer every time a cookie is sent or you can choose to disable all cookies. You can do this through web browser settings (like Internet Explorer). Each browser is a bit different, so see your browser's "Help" menu to learn the correct way to change your cookies. If a user disables cookies in their browser: if you disable cookies, some features will be disabled. This will exclude some of the features that make your user experience on our site more effective and some of our services will not work properly.
PUBLISH TO THIRD PARTY
We do not sell, market or otherwise outsource your personal information.
THIRD PARTY LINKS
At times, at our discretion, we may include or offer third party information or services on our site. Third-party pages have separate and independent privacy policies. Therefore, we are not responsible for the content and activities on these sites. However, we want to protect the integrity of our site and welcome any feedback on these sites.
GOOGLE
Along with suppliers (third party), such as Google, we use the same cookies (such as Google Analytics cookies) to compile information about the user's interaction with the services on our web pages. We agree to the following: users can visit our site anonymously, Once we've created privacy policies, we'll add a link to them on our home page or on the first significant page after entering our site, our link to the Privacy Statement includes the word "privacy" and can be easily found on the page listed above. Users will be notified of any changes to privacy policy on our Privacy Statement page. Users can change their personal information via e-mail, talk to us, or by submitting a query.
HOW OUR WEBSITE PUTS SIGNAL NOT TO RELEASE?
We appreciate signals that can not be tracked or monitored, we set cookies, or we use it for advertising when the "No Monitor" (DNT) browser mechanism is set up.
DO YOUR WEBSITE ALLOW THE MONITORING OF THIRD PARTIES?
It's important to note that we allow third-party behavior to be tracked.
SPAM PROTECTION
The Personal Data Protection Act and the Electronic Communications Act are laws that define the rules for commercial emails, establish commercial message requests, grant recipients the right to stop receiving such emails, and cite severe misdemeanor penalties. We collect your email address to: sending information, answering questions, and / or any requests or questions, we may be able to send you additional information related to our business In accordance with the legal regulations, we agree to the following:
we will not use fake or misleading topics or email addresses,
Identify the message as an ad in an acceptable way,
include the physical address of our branch offices or headquarters,
Observe quick non-inclusion / exit requests,
CONTACT US
If you have any questions regarding this privacy statement you can contact us.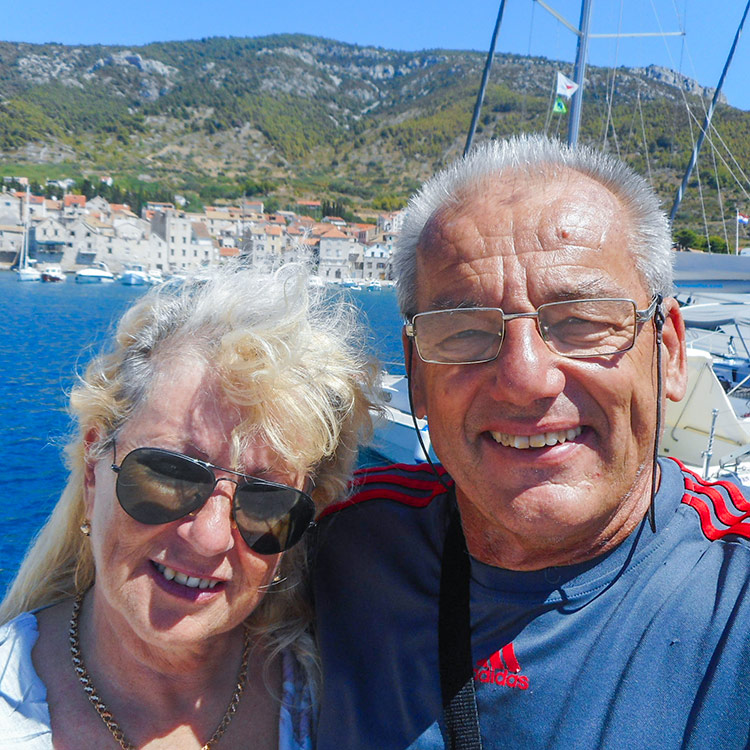 Villa Radeska is a traditional old stone house built in 1911. completely renovated with two apartments Boris and Dina is located in the western part of Komiža 50 m away from the beach and 150 m from the city center, the supply of restaurants and the hotel. For almost fifty years, Villa Radeska has hosted a number of foreign and domestic guests who transform their dreams of vacation and absorption of the Mediterranean spirit into the public.
Your hosts: Dina Vuletić and Malik Kulenović.
It was great from the start with Dina, and the communication was fast all the wat through. We arrived in Komiža earlier than expected, and Dina moved up the check-in time as there were no guests at that time. The apartment is nice and cozy, and you can feel like a local staying at Dina's place. It's located close to the center, and the 5 minute walk to the apartment is beautiful... Hope we'll be back someday! :)
Dina's apartment was perfect – clean and comfortable and had everything we needed. Dina and her husband were so kind and helpful and welcomed us like we were their friends. We would recommend staying here-a very short walk to the water and also to the town center.
Alles bei Dina und Malik war 5-Sterne maessig! Von der gastfreundlichen Ankunft, ueber viele gute Infos, tolle Wohnungausstattung zur voll ausgestatteten Kueche, sauberer Wohnung und vielen netten Details die man immer wieder entdeckt hat. Dina und Malik sind um alle Gaeste sehr bemueht, kennen sich bestens aus und mit ihren Vorschlaegen was/wie/wo kann man die Insel wirklich gut kennenlernen. Malik hat super Sinn fuer Humor und Beide sind sehr hilfsbereit. Wir wuenschen Ihnen viel Erfolg, viele nette Gaeste und alles Gute, Nathalie aus Zuerich Snjezana aus Belgrad
Excellent séjour chez Dina et Malik qui ont été des hôtes très sympathiques. Malik est venu nous accueillir au bus à Komiza et nous a très gentillement emmener à Vis pour prendre le ferry. Ils sont d'excellent conseils pour les activités à faire sur l'île de Vis. L'appartement était très propre et très bien situé à côté des plages. A recommander à 100%.
We had a wonderful stay at Villa Radeska. Dina and her husband are great hosts, they gave us a warm welcome and a lot of helpful tips. The apartment "Boris" has lovely furniture with a lot of special details. It's clean and perfectly located in the heart of Komiža: near to the beach and even though very calm. We highly recommend!
Staying at Dina's place in beautiful Komiza was a wonderful experience. The apartment is as described and pictured in the photos: clean and spacious enough for two, even three people. Its location is perfect: only a few steps away from the sea and the centre of the city with all the great restaurants and bars Komiza has to offer, yet it is in a very quiet residential street. Dina and her partner are excellent hosts, warm and welcoming and ready to offer tips for the best holiday experience. They are always available for any kind of assistance and if anything is needed in the apartment. Communication with them was always very pleasant and easy. Highly recommended! I hope to be back soon.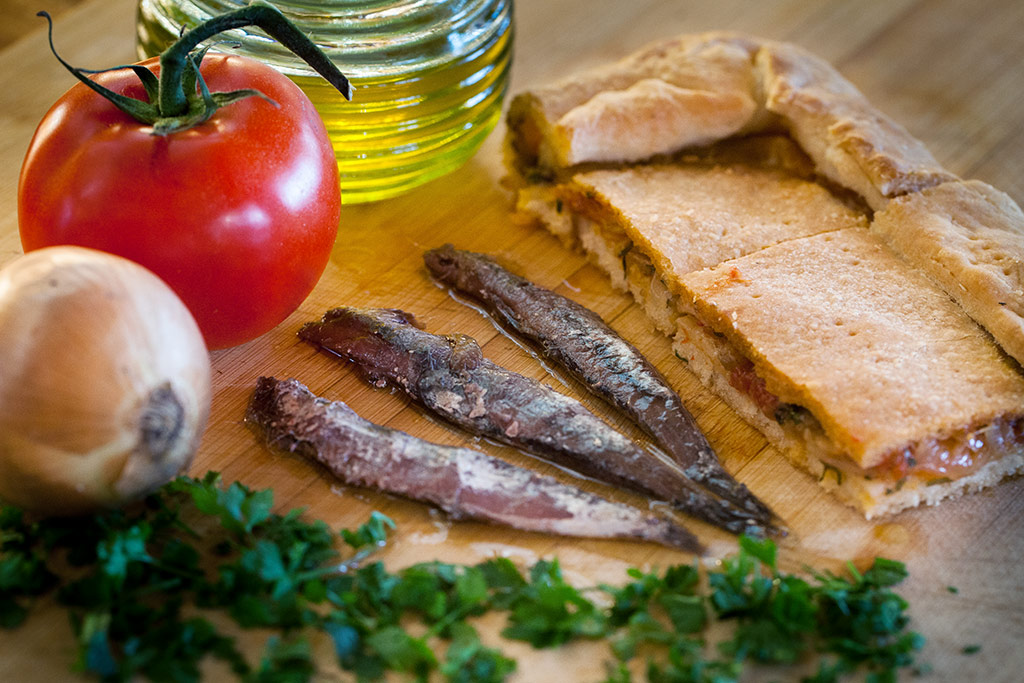 Where to eat
Tastes of the Mediterranean
The best-known pearl of local cuisine is certainly a commodious roast pie, which has been deserving of its popularity because it is a healthy and tasty traditional meal. The gastronomic offer is rich in seafood delicacies, and also offers a large selection of homemade desserts (dry figs, croissants, etc.). Komiza is also famous for its top wines, among which are the extra vugava (white wine) and biscuit plavac (black wine).
Activities
Those looking for activities and sports can enjoy diving, paragliding, trekking. Komiža also has a Sports Center with two tennis courts and a mini golf and basketball court. Local tourist agencies organize interesting excursions, perhaps the most attractive ones to neighboring islands such as Sušac, Sv.Andria, Brusnik, Palagruža or Biševo, famous for its enchanting Blue cave.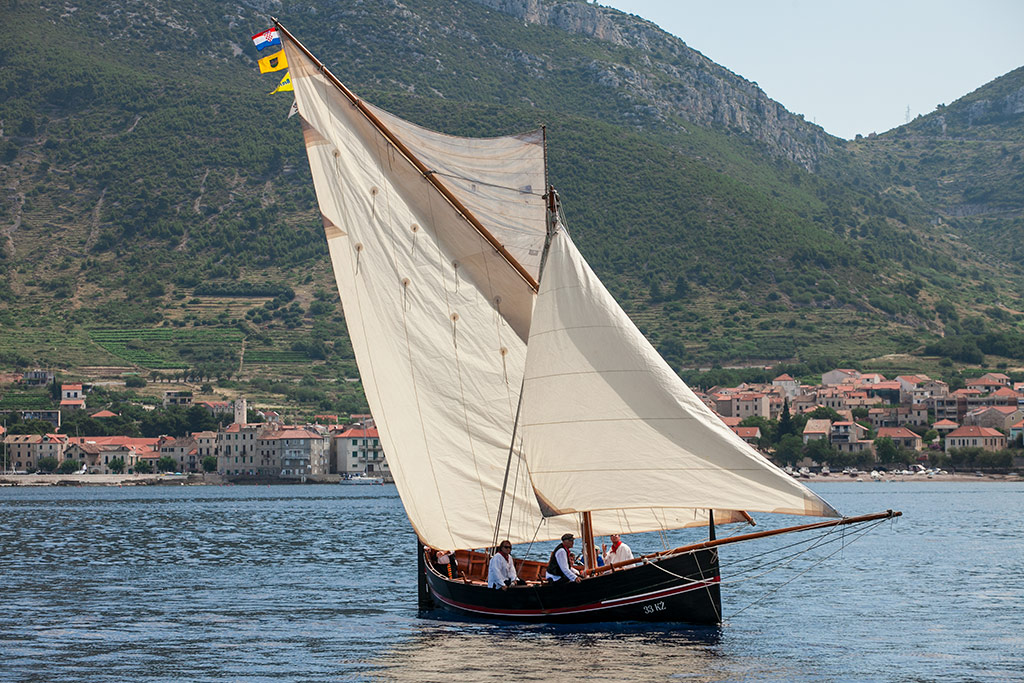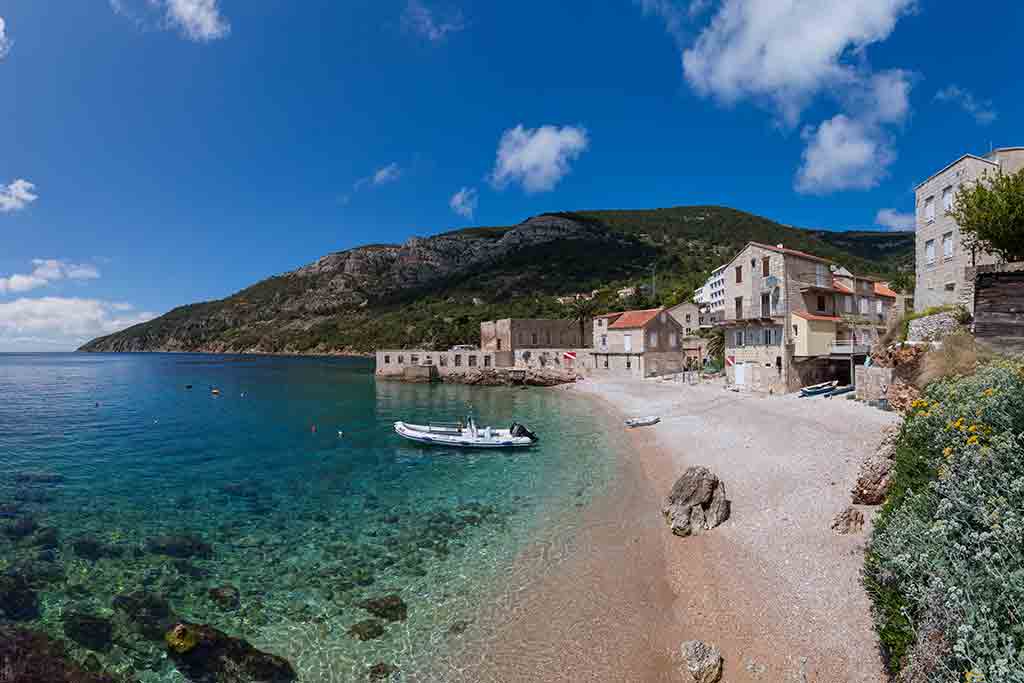 Beaches
Komiza is packed with beautiful beaches - all 15 of them - so you do not have to travel far to enjoy a sunny day at the beach. The nearest, town beach, is only 70m away from our house. However, it is worth taking you to the famous beaches that adorn our island and to which tourists come from all over the world. We recommend that you visit Stiniva, Srebrena, Smokova, Zaglav and all the other beautiful beaches you find attractive.
Komiza
The tourist Komiza leaves breathless, especially after visiting its many natural and cultural sights, among which the Modra cave on the island of Biševo is a unique natural phenomenon that will surely exceed all your expectations. In the very center of the place, on the riviera, there is the most recognizable symbol of Komiža, the Venetian castle Grimaldi (Commune) whose massive walls keep the collection of fishing tools that testify to the multi-century fishery tradition and the original communion gaeta - Falkuša.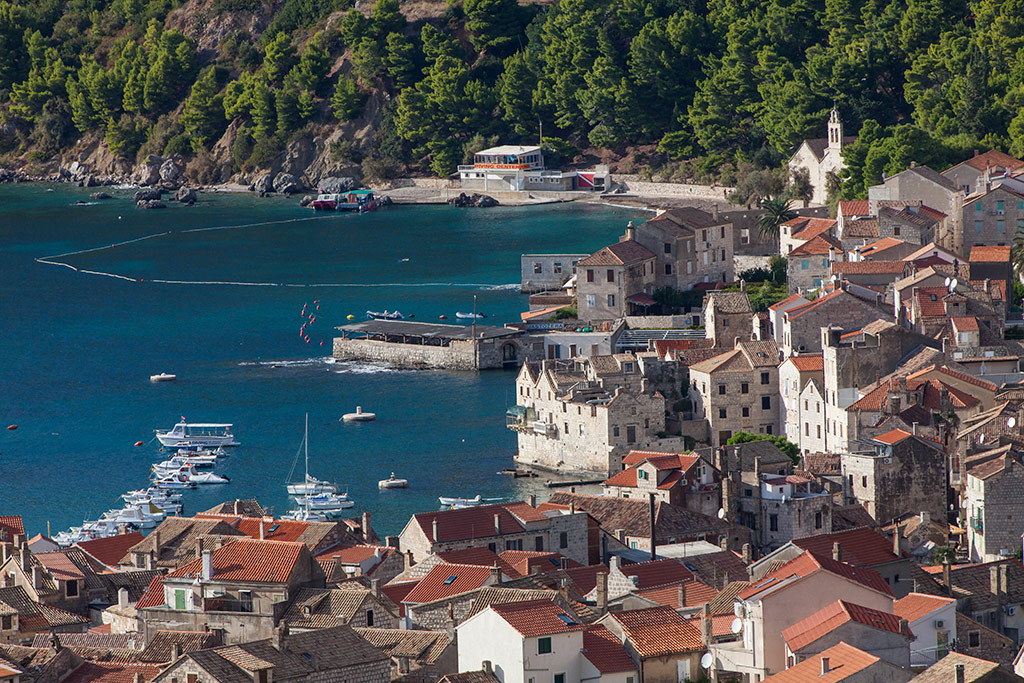 Your dream vacation
starts in Komiža